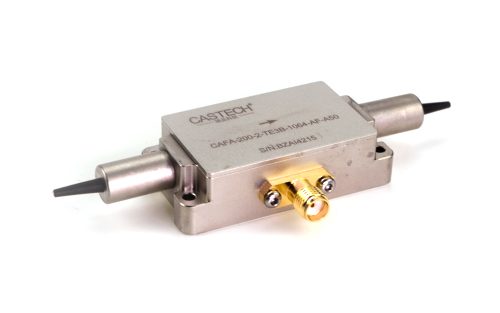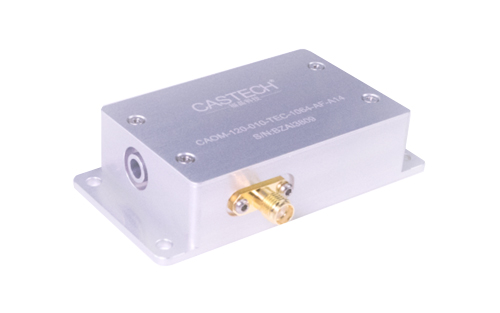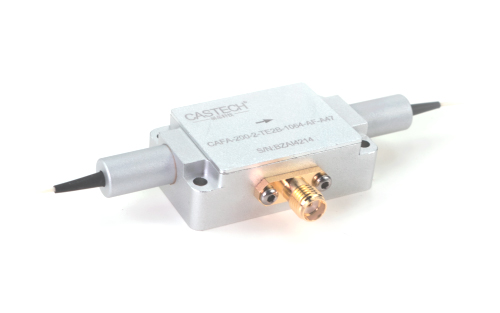 Description
Parameters
CAS'TechClass
Download
Download
Product description:
Acousto-optic modulators (AOM) can be used like a shutter (cycling light on and off at a set frequency), or as a variable attenuator (controlling the intensity of transmitted light dynamically). This product only presents 1st order diffracted light under the interaction of Bragg diffraction.
According to the types of structure, CASTECH's acousto-optic modulators can be divided into free-space AOM and fiber-coupled AOM.
CASTECH optimizes the design of modulators in accordance with the requested speed, wavelength, beam diameter, contrast ratio to offer the best solution for customers. Combined with our competencies of process technology, we are able to offer AOM with LIDT over 1GW/cm2 and low scatter. The connector of the fiber-coupled AOM fiber tail can be adopted by bare fiber, FC/PC or FC/APC.
Applications:
● Laser marking
● Lithography
● Material processing
● Medical surgery
● Micromachining
Iintroduction:
Inquiry List
Contact information
Basic information
Method of contact and profession