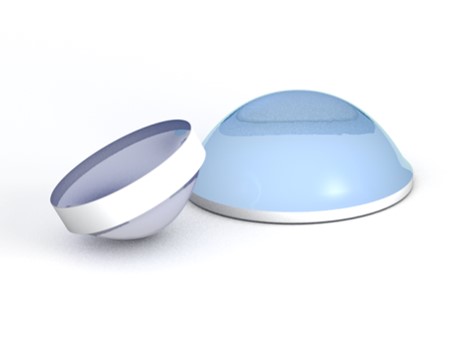 Aspheric lenses have its advantages in a range of applications where eliminated spherical aberration or (and) single element design is required. CASTECH offers CNC precision-polished aspherical and acylindrical lenses, with or without anti-reflection (AR) coatings. Our CNC polished aspheric lenses are iteratively ground and polished by a software supported computer-controlled processing center to provide better controlled surface quality, irregularity and focal length deviation.
? Material from DUV to IR
? Custom dimension and shapes
? ?????? ?Diameter from 5 to 200 mm
? ?????? ?Clear aperture: Central 90% of diameter
? ??????? Irregularity : λ/10@632.8nm
? ?????? ?Surface quality: 20-10 S/D
? ?????? ?Centration: <3′
? ?????? ?Standard and custom coating options available
? ?????? ?High laser damage threshold
CASTECH employs rigorous verification procedure to guaranty the high performance of our each aspheric lens. A Form Talysurf PGI profilometer allows contact measurement in grinding process while Taylor Hobson LuphoScan 260 non-contact 3D optical surface profilometer performs ultra precision optical surfaces form measurement in polishing process.
Taylor Hobson Form Talysurf PGI

Measure range: from 0.1 to 200 mm

Resolution ratio: 0.8nm

Taylor Hobson LuphoScan 260 for irregularity measurement

Measure range: from 5 to 260 mm

High surface accuracy: ±50nm
Inquiry List
Contact information
Basic information
Method of contact and profession
Copyright? CASTECH Inc. all rights reserved 闽ICP备12014619号